Reprints
All these professional, high-res scans can be purchased as reprints
Price: 23 x 35 inch reprint .......... € 66
16 x 20 inch reprint .......... € 48
Reprints will be printed by a professional center in the USA and shipped to You from the USA within 2 days from our confirmation. All details available upon request. Order a reprint.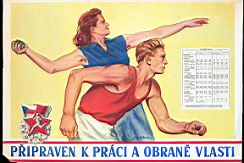 2826/

We also have scans of propaganda images from Soviet magazines and of Chinese posters, photos from remote and beautiful Russian mountains (Kamchatka, Putorana Plateau, Pripolarny Ural), Iran etc... - those can also be made as reprints. Ask for details.